Gameday
Sparky's Touchdown Tailgate
Gameday is what every Sun Devil is looking forward to for Fall 2024 as we kick off our first season in the Big 12. A new era is coming to ASU under the leadership of Coach Dillingham and a retooled Sun Devil Football team and we couldn't be more excited!
Every gameday starts with Sparky's Touchdown Tailgate, a free pregame party complete with live entertainment, tailgate games, special guests appearances and big screens streaming some of the biggest college football games.
Stay tuned because we have big plans for Sparky's Touchdown Tailgate in 2024! Go Devils! 
See pictures from 2023's tailgates here: 
Sparky's Touchdown Tailgate Flickr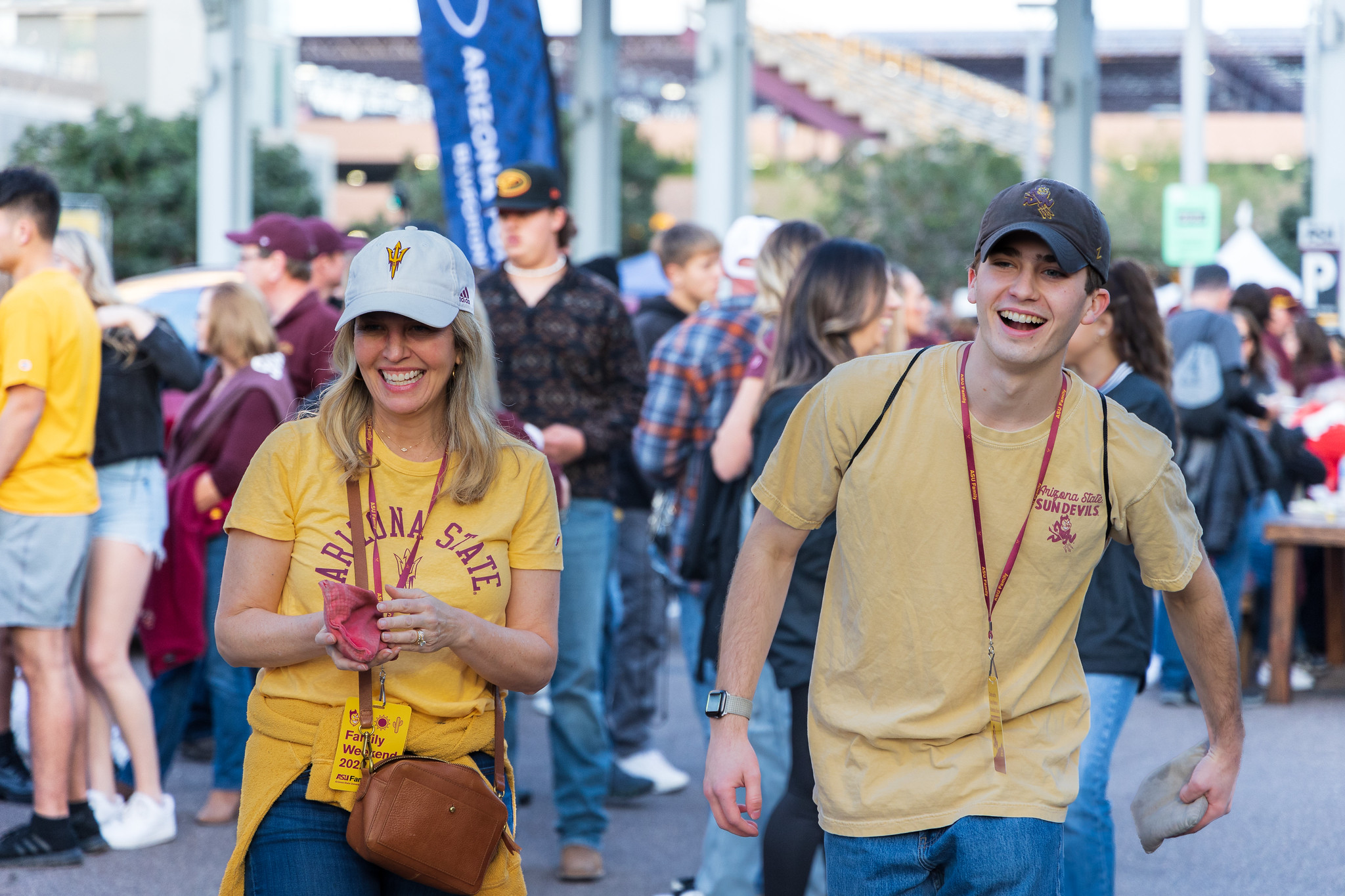 Your official Gameday experience
Are you ready for football season? Add the 2024 Sun Devil Football schedule to your calendar and plan to join fellow alums all season long at Sparky's Touchdown Tailgates in Tempe and on the road!
Sign up for the gameday emails to stay informed about all the ways to watch ASU and join in the festivities.
Entertainment/Insurance sponsor